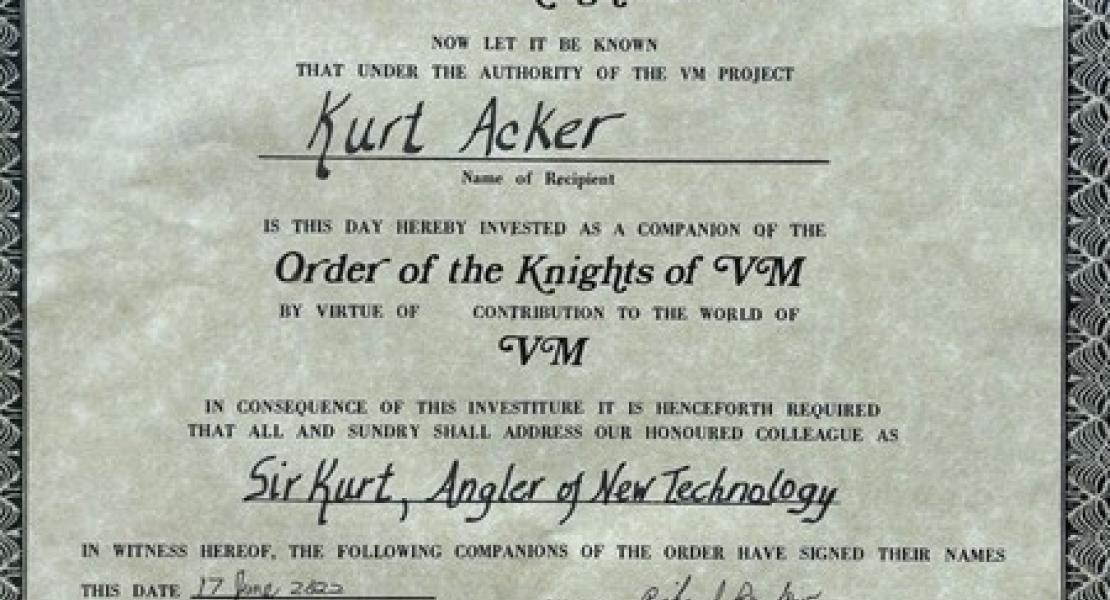 This year at the VM Workshop Kurt Acker became a Knight of VM. 
Kurt had the following to say about becoming a Knight: 
I was beyond humbled, by the knighthood bestowed to me from the Order of the Knights of VM community.  After accepting the certificate with new title, Sir Kurt, Angler of New Technology, I've had the chance to reflect on a few of the items that got me here. 

Desktop On Demand (DOD), my winning IBM Thinkplace idea that was proven with eyeOS (the first sample cloud workload for IBM z Systems) has driven me to continue looking for more ways to help add continued value to this technology. Being on stage with the team (Misha, Evan and David from Marriott) for 2019's MongoDB's Innovator of the Year award continued that tread. Now, automating MongoDB, helping to bring Alma Linux to z and working with .NET 6, I can't wait to see where things go from here. Thanks once again to all the peers, partners and teams that really helped me grow into becoming a Knight!