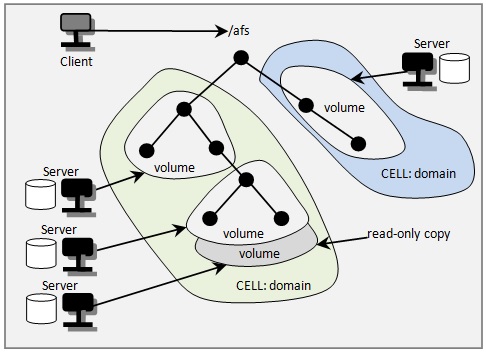 The Andrew File System (AFS) is a distributed file system that provides a file space architecture aimed at dispersed computing environments and a set of tools geared toward ease of use and manageability. Pioneered at Carnegie Mellon University and developed as a product by Transarc Corporation, later acquired by IBM. It was released as open source under the IBM Public License in 2000. Our CEO, E. Margarete Ziemer, PhD, is the founding mother of The OpenAFS Foundation, established in 2013, and she has been volunteering on the Board of Directors ever since.  Sine Nomine Associates has provided financial support to the Foundation, as well as sponsored AFS Workshops.
Our team is dedicated to the long-term success of OpenAFS. We contribute thousands of hours of development time and financial resources to the enhancement and maintenance of OpenAFS. All our fixes and enhancements are contributed to the upstream project. Sine Nomine Associates is committed to the core values of open source development and we align our development efforts with the long-term plans and goals of the OpenAFS community.
While the IT world changes at a rapid pace, proven technologies like OpenAFS have retained and expanded their usefulness to forward-thinking organizations. Sine Nomine Associates is pleased to provide complete solutions for any OpenAFS environment.