Some would call it interior design or a room with a display wall, we say our effort goes much farther into the actual engineering with studies of how people interact with the room and technology. We can tell when something is out of alignment by using metrics from 20 years' experience designing similar environments. The modern workplace has faced revolutionary changes in the past few months and our team has been on the front lines helping companies achieve their goals.
Our services start with an evaluation of your needs and current metrics to establish a baseline. We evaluate the current systems and tools to identify the best way towards achieving realistic targets. Working remotely with your team, we combine ideas in a 3D view of the space using Unity, 3D Studio Max, or Revit to visualize the art of the possible.
In the image below we helped a large natural resources company design a remote robotics control center where operators can operate heavy machinery from miles away. This reduces the risk of accidents harming humans. This design also incorporates features to reduce the spread of the COVID-19 virus allowing people to come back to the office for work.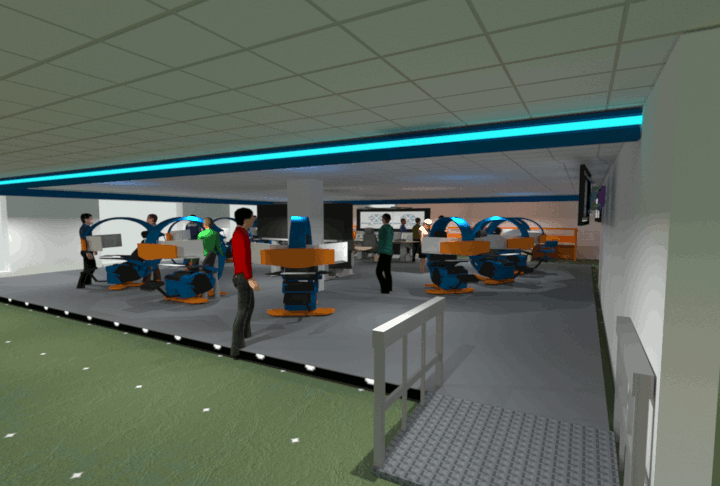 This advanced technology control room design includes features to help reduce the spread of the COVID-19 virus.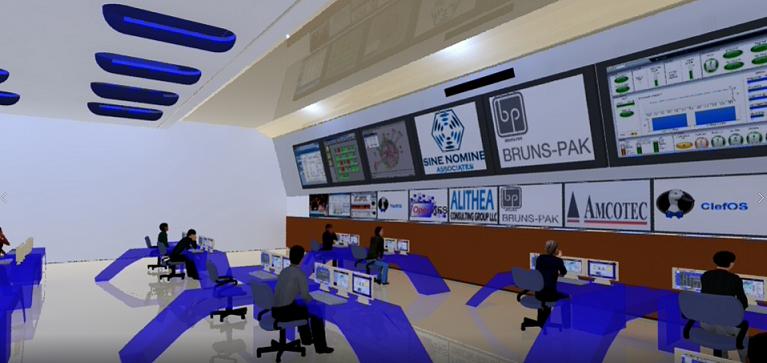 Physical Design
As companies mature, they realize the need for a well-designed, high technology workplace to meet their network operation's needs. The governance requirements of today include ADA, OSHA, LEED, and many others, forcing companies to upgrade their existing NOC environment.
Sine Nomine Associates has provided NOC services related to the physical design of this critical space since 1999.  It pays dividends when you invest in yourself and have qualified NOC designers with experiential design, healthy buildings, and human design engineering expertise evaluate your workspaces to guarantee that your employees have the healthy working environment they need to do their best work.
Sine Nomine Associates is a small friendly vendor-neutral consultancy. We do not resell hardware or software and are open source friendly, which means no pressure to make changes or to buy products from us. These services are completed in a few short weeks. Our engagement output includes valuable 3D design drawings, written recommendations reports, and executive presentations; upon request, we can create a virtual model of your future room(s) and let you virtually experience the space before the first change is made!

Please use our convenient contact form to get started.